ORGANIC
Matcha Powder
Navitas Organics Matcha Powder is premium culinary grade and organically grown in its native Japan. Smooth and earthy, it's perfect for making a traditional cup of tea, whipping up a frothy matcha latte, or adding to your favorite smoothies and desserts!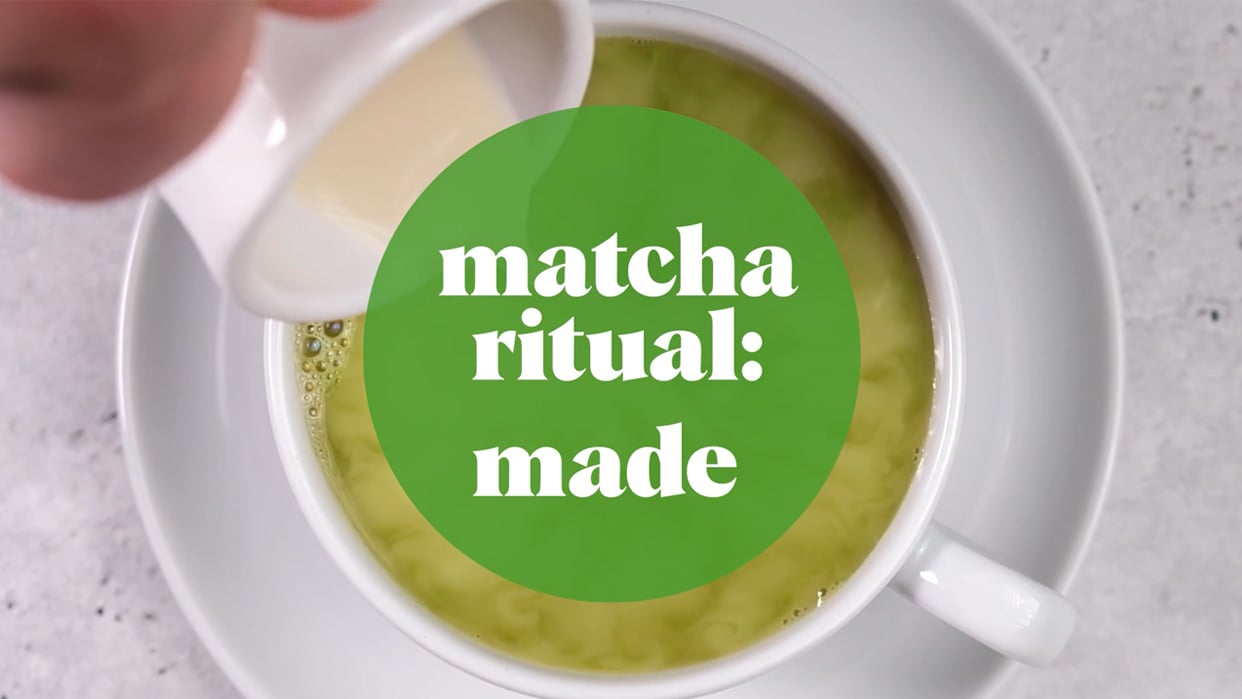 Click to play the video

JITTER-FREE GREEN ENERGY
Traditionally shade-grown in Japan, Navitas Organics Matcha Powder is premium grade & rich in this tea's powerful medicinal properties.
100% organic matcha powder
Finely ground whole leaf green tea
Consumed prior to meditation for centuries for the calming alertness it provides
Contains L-theanine, an amino acid that promotes relaxation and helps relieve stress
Contains EGCG, a unique antioxidant that helps reduce inflammation & supports long-term health
Naturally occurring caffeine
See FAQs
Nutrition Facts
Serving Size 1/2 tsp (1g)
Serving Size 85
Amount per Serving: 5 calories
% DV
Total Fat
0g
0%
Saturated Fat
0g
0%
Trans Fat
0g
Cholesterol
0mg
0%
Sodium
10mg
0%
Total Carbs
1g
0%
Dietary Fiber
0g
0g
Total Sugar
0%
Includes Added Sugar
0g
Protein
0mcg
0%
Vitamin D
0mcg
0%
Calcium
8mg
0%
Iron
0mg
0%
Potassium
0mg
0%
Ingredients
Certified organic matcha leaf powder (Camelia sinensis).
Premium culinary grade.
Contains 32mg of caffeine per serving.
How to Use
With a lush, smooth and earthy green tea taste, Navitas Organics Matcha Powder is perfect for traditional matcha green tea, homemade matcha lattes, and matcha-infused baked goods and desserts!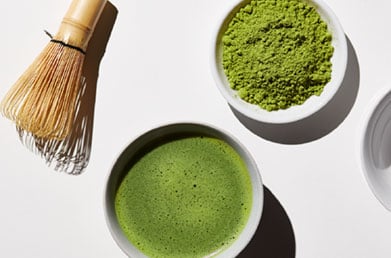 TRY IT IN
Matcha Tea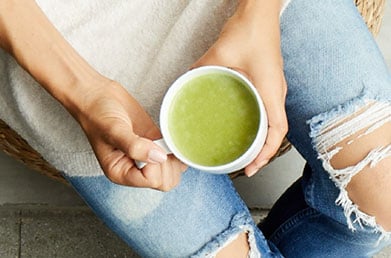 TRY IT IN
Matcha Lattes
TRY IT IN
Smoothies & Bowls
Our Sourcing Sets us Apart
Our Matcha Powder comes from the Shizouka region of Japan and is sourced from farm-direct relationships that provide income stability, improved quality of life for farmers, and protect the environment. Rooted in family traditions, these farmers utilize Chagusaba methods, a sustainable farming technique designed to enrich, rather than strip, the natural environment. The result is a premium matcha green tea powder that you can enjoy every day!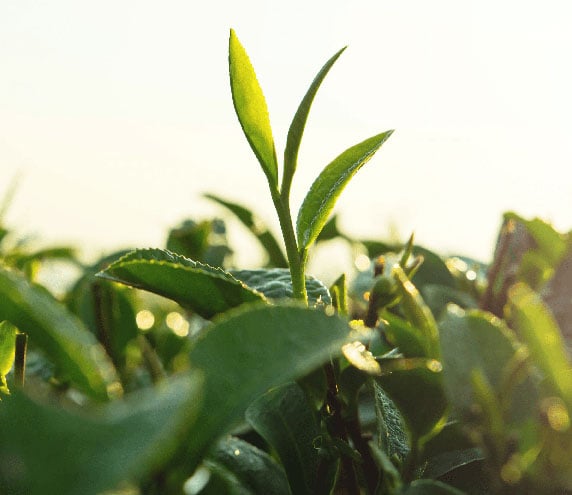 Featured Review
"High quality! You can tell immediately from the taste. Gives me even energy levels throughout the day. Has made my transition from coffee that much easier. Better than all of the other matchas I have tried."
– Paige E.
What grade is your Matcha Powder?
At the top of the matcha quality hierarchy there's ceremonial grade matcha, intended for drinking only with water and costing upwards of $50 per ounce. Just below that are five tiers of "culinary grade" matcha. Our matcha is premium culinary, which is the highest tier of quality within the category. It's vibrantly green, sweet and grassy in flavor, and delicately textured. Delicious as a tea, but not offended if you decide to use it in your smoothie, our matcha is an affordable way to get delicious taste, potent nutrition, and a boost of balanced energy without breaking the bank. Unlike some lower grade matcha powders, it is never cut with fillers like rice powder, or dyed green with coloring agents.
How much caffeine is in a serving of Matcha Powder?
Each ½ tsp. serving of our Matcha Powder contains 16mg of caffeine. Additionally, matcha contains l-theanine and the antioxidant EGCG, which work in tandem with caffeine to support a natural calm, improve focus, and boost memory. This balance of energy and calmness is why some prefer to drink matcha over coffee.
Is your Matcha Powder tested for radiation?
Our Matcha Powder is grown in an area of Japan that has not been affected by any nuclear disasters and does not have increased measurable radiation in the ground, flora or fauna. All of our superfoods, including matcha, are tested for heavy metals, microbials and nutrition using third party, independent labs.
What's the difference between matcha and conventional green tea?
Matcha and green tea both come from the same plant but they are processed and consumed differently. The key difference lies in how they're treated when they're first planted. Matcha tea plants are shaded prior to harvesting to increase the plant's chlorophyll levels and to boost l-theanine production. The amino acid, l-theanine, as well as the natural caffeine content found in matcha, is what provides you with a boost of energy while also calming your mind and body. This process also improves the appearance and flavor of the tea, giving matcha its bright green color. Once the matcha leaves are harvested and processed, they are ground up into a fine powder. This preserves all of the essential elements of the tea leaf, maximizing the health benefits offered by drinking matcha.
Matcha is traditionally prepared by whisking the powder with hot water until it is frothy; unlike conventional green tea, where you steep the loose leaf tea leaves in hot water. By including the entire green tea leaf, matcha has a distinct, slightly bitter flavor profile that is often described as earthy or grassy.
Does your packing facility handle allergens?
Yes, all of our superfoods are packaged in a facility that also handles common allergens. Our co-packers follow Good Manufacturing Practices, are HACCP certified, and thoroughly sanitize all equipment between every product run with organic, food-grade cleaners. All of our products are inherently gluten-free and are tested to ensure less than 20 parts per million of gluten, in compliance with FDA labeling regulations. We do not use soy, corn, or dairy derivatives in any of our products. Depending on the flavor, our Power Snacks may contain tree nuts and/or peanuts; see ingredient panels for more details.
Do you offer free shipping?
Yes! If your order is shipping within the contiguous U.S. and your product total is $49 or more, after any discounts are applied, a free ground shipping option will be available for you to select at checkout. If your order is below $49, a flat rate of $8.95 will apply for orders shipping within the contiguous U.S. For shipments to Alaska, Hawaii, Puerto Rico and U.S. Territories, please see our
shipping terms and conditions
.
Can I order your products outside of the US?
Sorry, no! At this point, we only ship directly within the U.S. Our products can be shipped internationally via
iHerb