ORGANIC
Acai Powder
Navitas Organics Acai Powder is berry nutrition at its best! Loaded with antioxidants and healthy fats that support strong skin, hair and nails, this Amazonian "beauty berry" is the perfect addition to your acai bowls, smoothies & more.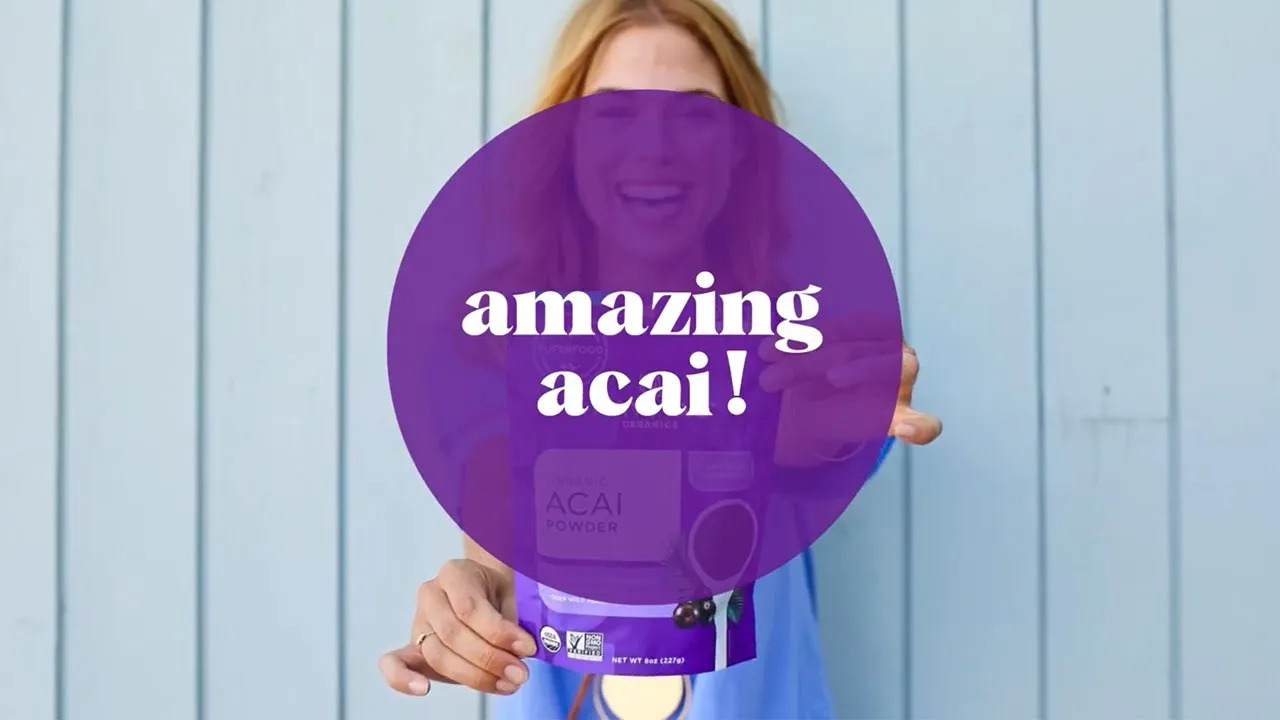 Click to play the video

THE ULTIMATE SUPERBERRY
Navitas Organics Acai Powder is made from organic acai berries, tree ripened and harvested by hand in Brazil.
100% organic Acai
High in antioxidants (anthocyanins)
Source of plant-based omegas-3s
Freeze-dried to preserve vital nutrients
Contains no added sugar or fillers
See FAQs
Nutrition Facts
Serving Size 1.5 tsp (3g)
Servings per Container about 38
Servings per Container about 76
Amount per Serving: 20 calories
% DV
Total Fat
1.5g
2%
Saturated Fat
0g
0%
Trans Fat
0g
Cholesterol
0g
0%
Sodium
0mg
0%
Total Carbs
1g
0%
Dietary Fiber
1g
4%
Total Sugar
0g
Includes Added Sugar
0g
0%
Protein
0g
Vitamin D
0mcg
0%
Calcium
6mg
0%
Iron
0mg
0%
Potassium
33mg
0%
Ingredients
Certified organic acai powder (Euterpe oleracea mart).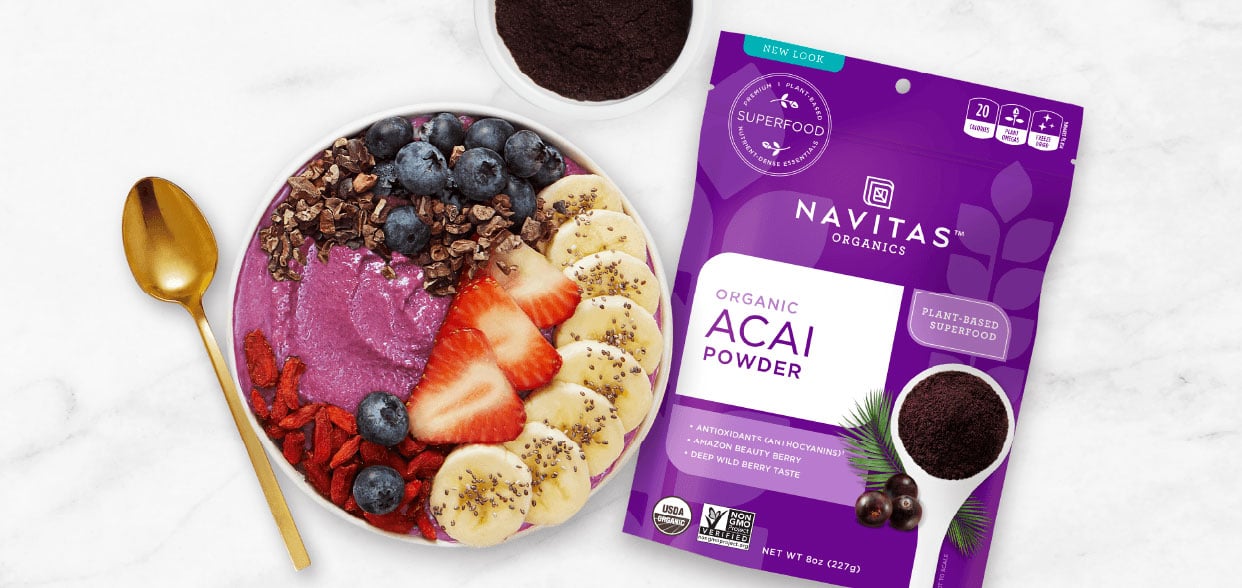 How to Use
Acai bowls, smoothies, and sweets, oh my! Simply add a spoonful of Navitas Organics Acai Powder to your everyday blends for an antioxidant-rich, wild berry boost.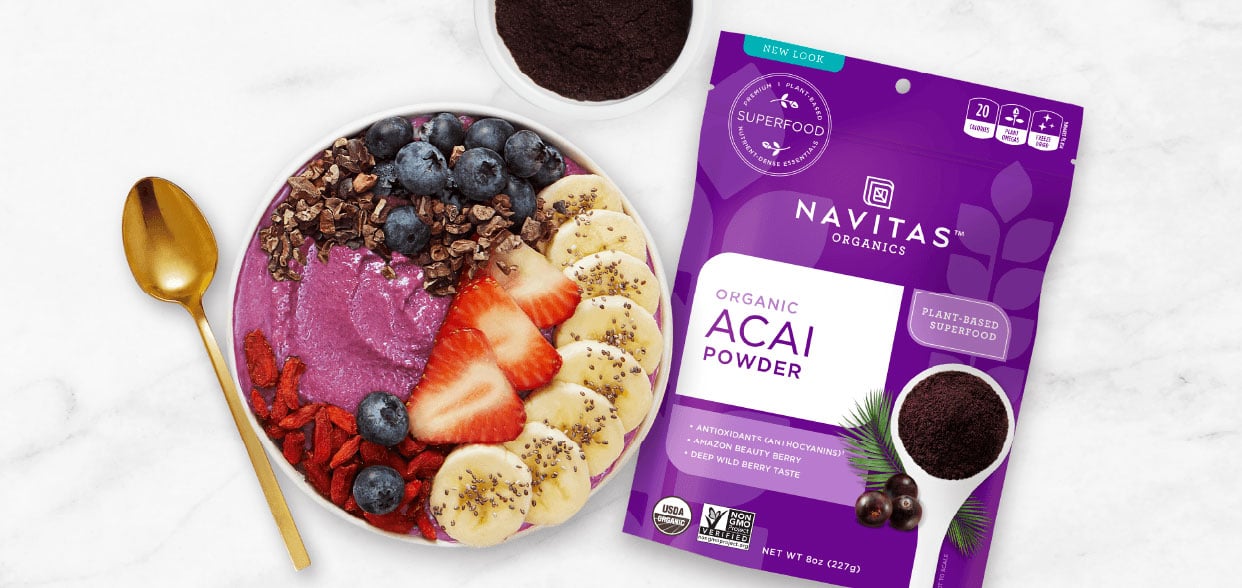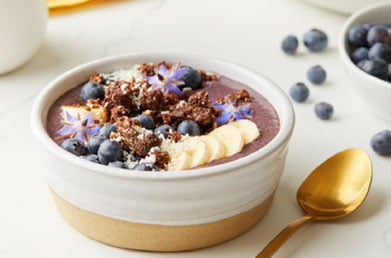 TRY IT IN
Acai Bowls & Smoothies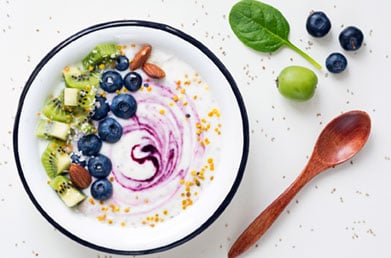 TRY IT IN
Yogurt & Oatmeal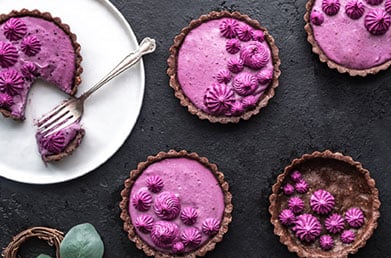 TRY IT IN
Desserts
Featured Review
"Super fresh and tasty! Order came within a few days! Would definitely purchase again!!"
– Emily P.
Acai powder is made from nutrient-dense acai berries that are grown in the rainforests of South America. The berries used in our certified organic Acai Powder are carefully picked, then processed by freeze-drying to ensure the highest quality and most nutritious product possible. Our acai berry powder is free of added sugars, artificial flavors and preservatives. It's easy to pack, easy to use and has a long shelf life, making it a convenient and healthy addition to your daily routine.
What does Acai Powder taste like?
Acai berries have a rich, dark-berry flavor that is reminiscent of a fruity chocolate bar. They're slightly bitter, thanks to their high levels of antioxidants and low sugar content, and pair well with naturally sweet fruits like bananas, other berries like strawberries, creamy flavors like almond or coconut, and—our favorite—cacao! This makes it a nutritious staple in acai bowls, smoothies and yogurt. For more inspiration, visit our Acai Powder recipes here.
How is your Acai Powder made?
After ripening on the palm tree, our acai berries are pitted, pureed, flash-pasteurized and freeze-dried into a rich, dark purple powder. All of our nutritional testing is done after processing and we can confidently say that our Acai Powder is one of the most antioxidant-rich foods in the world!
Why does Acai Powder feel slightly oily?
The acai berry is a unique fruit that contains high amounts of healthy omega fatty acids, along with fiber, amino acids, and antioxidants. As a result, the freeze-dried fruit pulp is naturally oily and slightly gritty. An acai powder that is fine and dry suggests over-processing and a possible decrease in nutrition.
Does your packing facility handle allergens?
Yes, all of our superfoods are packaged in a facility that also handles common allergens. Our co-packers follow Good Manufacturing Practices, are HACCP certified, and thoroughly sanitize all equipment between every product run with organic, food-grade cleaners. All of our products are inherently gluten-free and are tested to ensure less than 20 parts per million of gluten, in compliance with FDA labeling regulations. We do not use soy, corn, or dairy derivatives in any of our products. Depending on the flavor, our Power Snacks may contain tree nuts and/or peanuts; see ingredient panels for more details.
Do you offer free shipping?
Yes! If your order is shipping within the contiguous U.S. and your product total is $49 or more, after any discounts are applied, a free ground shipping option will be available for you to select at checkout. If your order is below $49, a flat rate of $8.95 will apply for orders shipping within the contiguous U.S. For shipments to Alaska, Hawaii, Puerto Rico and U.S. Territories, please see our
shipping terms and conditions
.
Can I order your products outside of the US?
Sorry, no! At this point, we only ship directly within the U.S. Our products can be shipped internationally via
iHerb