ORGANIC
Superfood+ Immunity Blend
Navitas Organics Superfood+ Immunity Blend combines three vitamin C powerhouses for whole food immune support designed by Mother Nature. Add this convenient mix of camu berry, orange and acerola cherry powders to any smoothie for bright, citrusy fortification.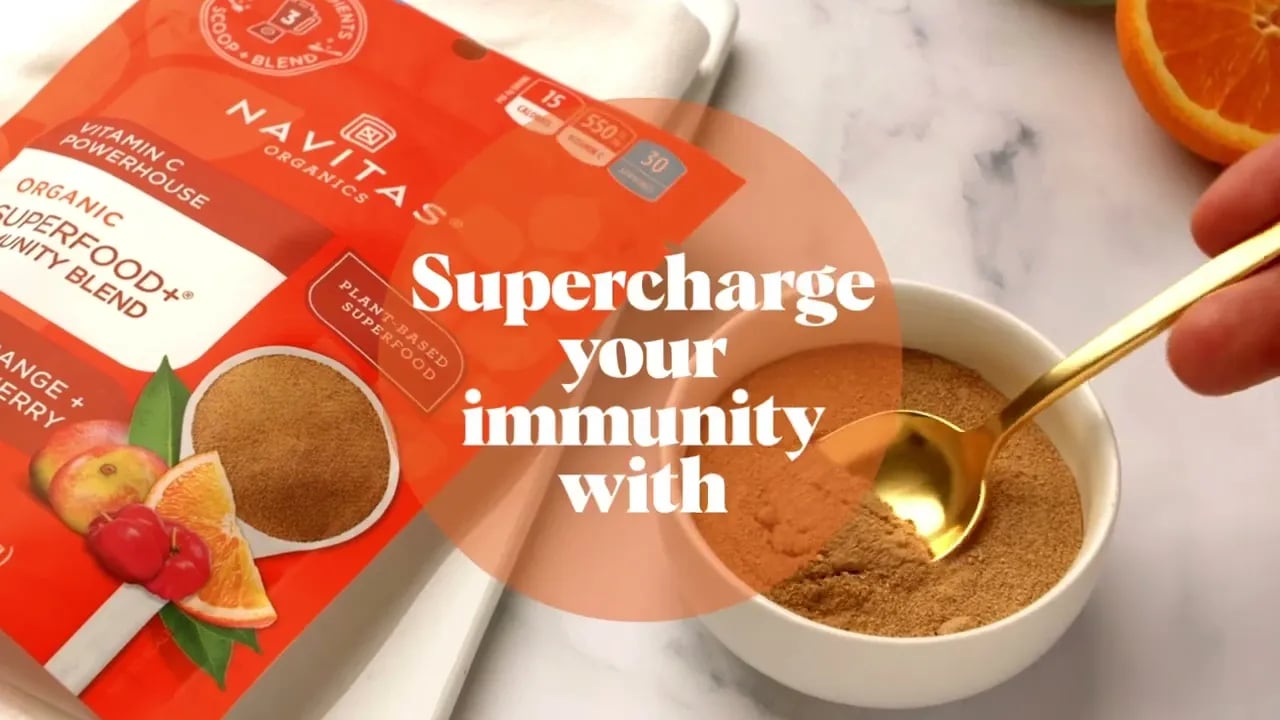 Click to play the video

GOOD THINGS COME IN THREE (INGREDIENTS)
A simple, clean mix of organic camu camu, orange and acerola cherry powders, Navitas Organics Superfood+ Immunity Blend provides powerful immune system support.
100% organic camu berry + orange + acerola cherry powders
Made from nature's three most abundant sources of naturally occurring vitamin c
Provides 550% daily value vitamin C per serving
100% whole fruit powders
No added sugar, fillers, or fortified ingredients
See FAQs
Nutrition Facts
Serving Size 1 tsp (4g)
Serving Size About 30
Amount per Serving: 15 Calories
% DV
Total Fat
0g
0%
Saturated Fat
0g
0%
Trans Fat
0mg
Cholesterol
0mg
0%
Sodium
0mg
0%
Total Carbs
3g
1%
Dietary Fiber
1g
4%
Total Sugar
1g
Includes Added Sugar
0g
0%
Protein
0g
Vitamin D
0mcg
0%
Calcium
4mg
0%
Iron
0mg
0%
Potassium
50mg
2%
Vitamin C
496mg
550%
Ingredients
Camu camu powder*, acerola cherry powder*, orange powder*.
*Organic ingredient.
How to Use
Bright, slightly tart and citrusy tasting, Navitas Organics Superfood+ Immunity Blend can be added to any smoothie. It pairs especially well with fresh or frozen citrus, banana, coconut, and mango!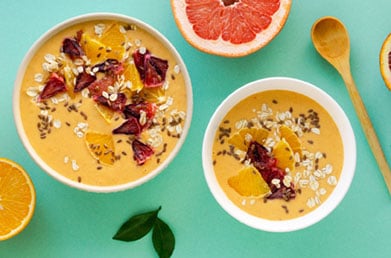 TRY IT IN
Smoothies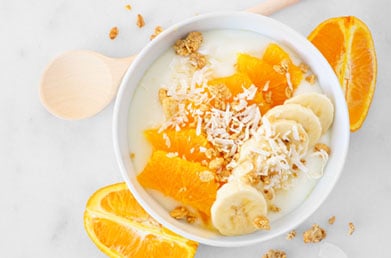 TRY IT IN
Yogurt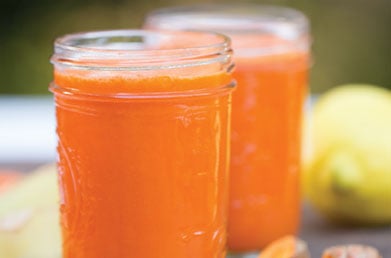 TRY IT IN
Wellness Shots
Featured Review
"Highly recommend! I am using this delicious, nutritious blend in smoothies, chocolates, and sometimes just with water. It makes me feel vibrant!"
– Heather H.
Superfood+ Immunity Blend FAQs
How much of each ingredient is in the Immunity Blend?
Sorry, the exact ratio of ingredients within our blends is a proprietary recipe. We crafted these ratios with care to increase their nutritional function, maximize their value and minimize the hassle in your morning smoothie routine. The ingredients listed on the back of the bag underneath the nutrition panel will always show the ingredients in descending order of quantity (from most to least).
What is the difference between natural vitamin C and synthetic vitamin C?
The difference between natural and synthetic vitamin C, or ascorbic acid, lies in the source: natural vitamin C comes from food sources like fruits and vegetables, while synthetic vitamin C is made in a laboratory and mirrors the chemical structure of natural vitamin C. Natural vitamin C derived from real fruits, like those found in our Superfood+ Immunity Blend, has the edge of synthetic ingredients. This is because it comes with other compounds, like minerals and fiber, that can provide health benefits and aid in vitamin C absorption. Choosing our Immunity Blend for a whole-food, organic vitamin C powder means saying yes to an all-natural, delightful way to get your daily vitamin C fix!
Why is vitamin C important for the body?
Vitamin C is a key player in immune defense, lending a hand to the cellular processes that keeps our immune system robust. It's a vital part of collagen production, keeping our skin glowing, our bones strong, and our connective tissues healthy. Vitamin C also combats oxidative stress by neutralizing harmful free radicals, protecting cells from damage, and enhancing overall health. While true vitamin C deficiencies are rare, a dietary supplement in whole-food form, like our Superfood+ Immunity Blend, will help your body maintain its best health over time.
What does the Immunity Blend taste like?
Potent nutrients often come with bold flavors, and our Immunity Blend is no exception! Vitamin C and antioxidants have a tart, astringent flavor, and these nutrients abound in camu berries, acerola cherries and whole oranges (yes, our freeze-dried orange powder includes the nutritious peel). This blend adds a delightful citric taste to a naturally fruit-sweetened smoothie or juice. Visit our favorite recipes here.
Where are the ingredients for the Immunity Blend grown?
All of our ingredients in the Immunity Blend are grown organically and sustainably without the use of any chemical pesticides, herbicides or fertilizers. The camu berries are grown in their native region of Peru the acerola cherries in Brazil and the oranges in the US. For more about our sourcing practices, please visit our Superfoods With Purpose page here.
Does your packing facility handle allergens?
Yes, all of our superfoods are packaged in a facility that also handles common allergens. Our co-packers follow Good Manufacturing Practices, are HACCP certified, and thoroughly sanitize all equipment between every product run with organic, food-grade cleaners. All of our products are inherently gluten-free and are tested to ensure less than 20 parts per million of gluten, in compliance with FDA labeling regulations. We do not use soy, corn, or dairy derivatives in any of our products. Depending on the flavor, our Power Snacks may contain tree nuts and/or peanuts; see ingredient panels for more details.
Do you offer free shipping?
Yes! If your order is shipping within the contiguous U.S. and your product total is $49 or more, after any discounts are applied, a free ground shipping option will be available for you to select at checkout. If your order is below $49, a flat rate of $8.95 will apply for orders shipping within the contiguous U.S. For shipments to Alaska, Hawaii, Puerto Rico and U.S. Territories, please see our
shipping terms and conditions
.
Can I order your products outside of the US?
Sorry, no! At this point, we only ship directly within the U.S. Our products can be shipped internationally via
iHerb