ORGANIC | FAIR TRADE
Cacao Powder
Navitas Organics Cacao Powder is packed with nutrients and a rich chocolate taste that's delicious in brownies, cakes, hot cocoa, smoothies, homemade chocolates, and more!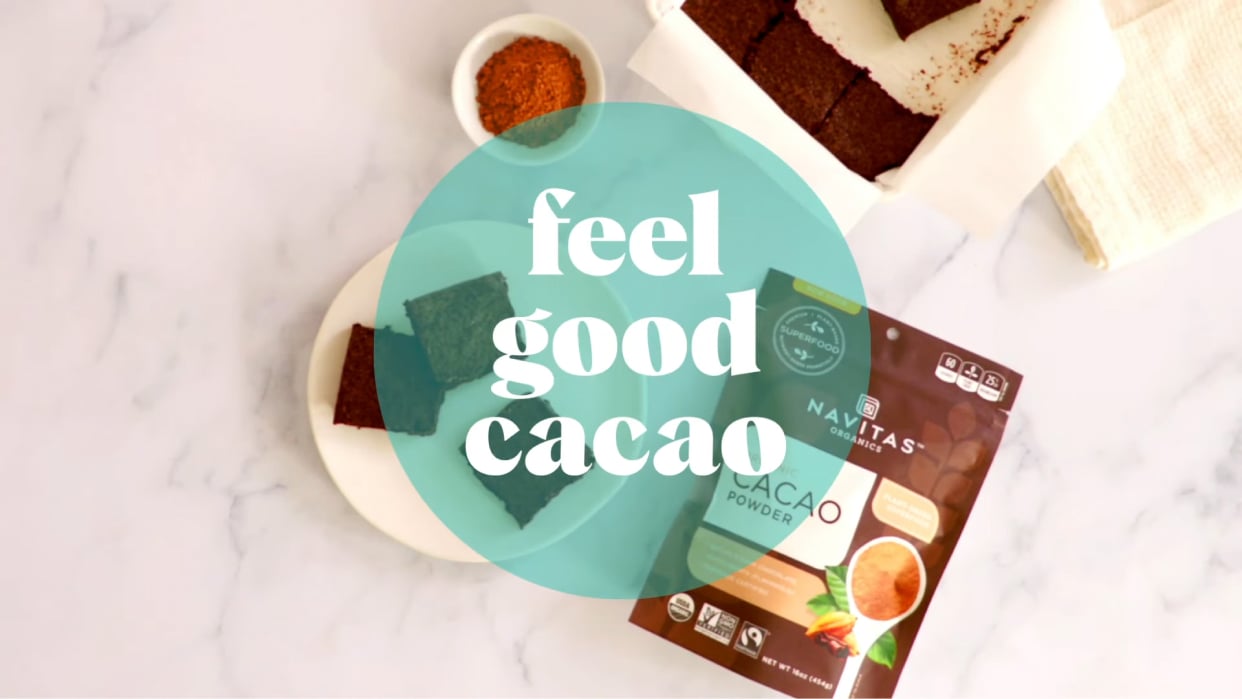 Click to play the video

The Star of the Show: The Humble Cacao Bean
Navitas Organics Cacao Powder is made from single origin, Fairtrade certified and Regenerative Organic Certified® cacao beans.
100% cacao lightly roasted with care
High in fiber and minerals
Non-alkalized to maintain superfood benefits
Rich in antioxidants
Mild naturally occurring caffeine
See FAQs
Nutrition Facts
Serving Size 1 tbsp (6g)
Servings per Container about 38
Servings per Container about 76
Servings per Container about 113
Amount per Serving: 25 Calories
% DV
Total Fat
0.5g
1%
Saturated Fat
0g
2%
Trans Fat
0g
Cholesterol
0mg
0%
Sodium
0mg
0%
Total Carbs
3g
1%
Dietary Fiber
2g
7%
Total Sugar
0g
Includes Added Sugar
0g
0%
Protein
2g
Vitamin D
0mg
0%
Calcium
14mg
2%
Iron
1mg
4%
Potassium
116mg
2%
Ingredients
Certified organic cacao powder* (Theobroma cacao).
*Regenerative Organic Certified®
Non-alkalized organic cacao powder.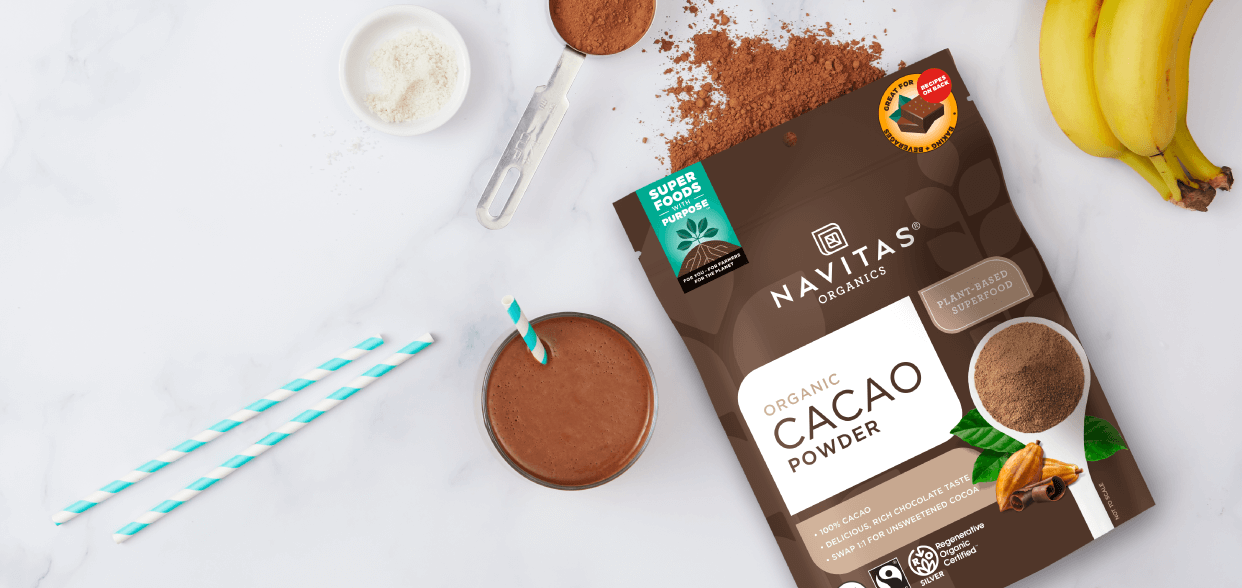 How to Use
Our most popular superfood, Navitas Cacao Powder is a simple 1:1 swap for unsweetened cocoa powder.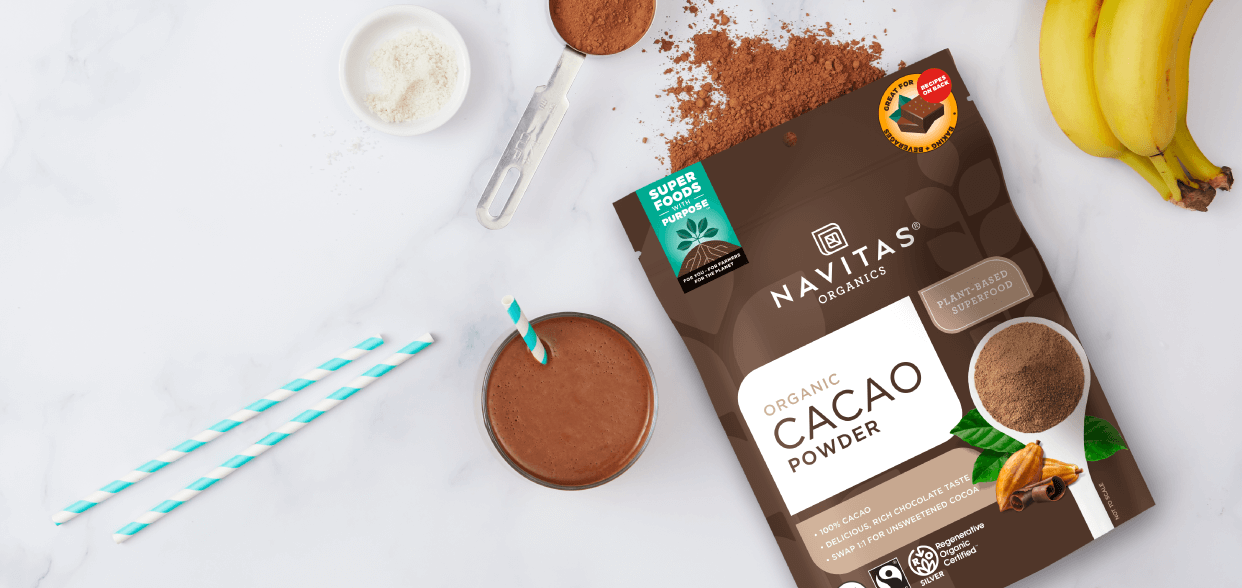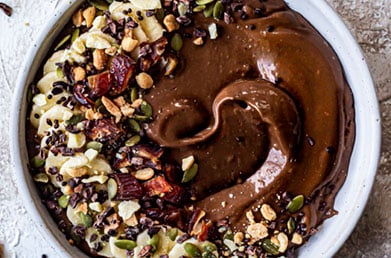 Try It In
Smoothies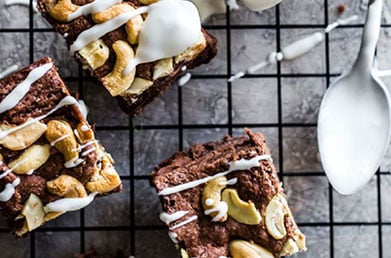 Try It In
Baking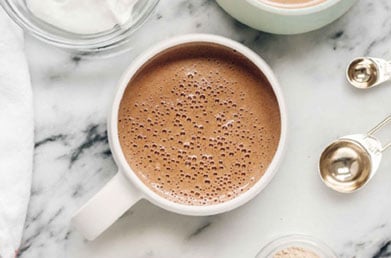 Try It In
Hot Cocoa
OUR SOURCING SETS US APART
Our cacao beans are sourced from Sierra Leone, where we're proud to invest in cacao co-ops, farmer field schools, reforestation planning, and just labor practices. It's Superfoods with Purpose™ , from bean to bag.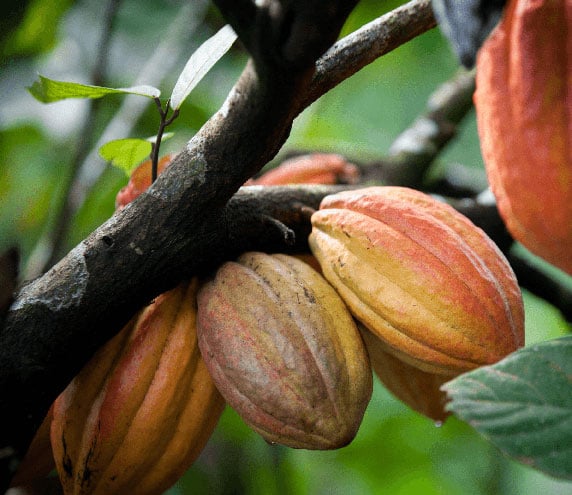 Featured Review
"My favorite cacao power! Tastes rich and pure, no fillers. Love the deep, dark cacao flavor. I add it to EVERYTHING including my coffee, smoothies, and even my turmeric latte!"
– Ellen R.
Our unsweetened cacao powder is minimally processed cocoa solids. Once cocoa beans are naturally fermented, gently roasted, ground and cold-pressed, high-quality cacao powder is the result!
What's the difference between cocoa powder and cacao powder?
"Cacao" typically refers to minimally processed, non-alkalized powder from the cacao bean, while "cocoa" is high heat processed, often alkalized, and may contain additional ingredients like sweeteners or dairy products. Due to its minimal processing, cacao powder retains more of the cacao bean's inherent nutrients—particularly antioxidants—and is thus considered a superfood, whereas cocoa powder is not. In their purest forms, both natural cacao powder and unsweetened cocoal powder taste similar, like unsweetened chocolate.
What are the benefits of substituting unsweetened cacao powder for cocoa powder?
The nutritional differences are where you'll notice the biggest benefit in substituting unsweetened cacao powder for cocoa powder. Minimally processed cacao powder is an abundant source of minerals—like iron, magnesium and potassium—fiber, and unique antioxidants called flavanols, which support cardiovascular and brain health. After cacao is heated at high temperatures and alkalized, many of these beneficial nutrients degrade and are no longer present in significant amounts in the end product (cocoa powder)—quite an unfortunate loss in nutrition! This difference in nutritional value is one of the main reasons more and more people are swapping in cacao products for cocoa products in their everyday uses and recipes.
Technically no (and neither is most other "raw" cacao, but that's a story for another day!). First, our cacao is naturally fermented to increase its nutritional potency, and then it's briefly roasted to develop its delicious flavor and ensure food safety. All of our nutritional testing is done on our finished Cacao Powder, and we are confident that it's one of the most nutrient-dense foods on the planet!
Is there caffeine in your Cacao Powder?
Yes, caffeine is naturally occurring in cacao (happily, so is calming magnesium and relaxing theobromine). You can expect 12mg of caffeine per tablespoon in our Cacao Powder. Caffeine content varies between the rest of our cacao products; our Cacao Nibs contain 4.6mg of caffeine per teaspoon while our Cacao Butter is naturally caffeine free.
Is your Cacao Powder tested for heavy metals?
Yes, all of our products are tested by third party, independent labs for heavy metals, microbials, and nutritional values. Trace amounts of cadmium and lead are inherent to virtually all minimally processed cacao and we are confident in the quality and safety of our product. Please visit our Help Center for more information.
Why is there a warning label on my Cacao Powder?
Some of our superfoods fall under CA's Prop 65 labeling requirements. This is due to trace amounts of heavy metals that are naturally occurring in the organic soils in which our superfoods grow. Please note that Prop 65 is a right-to-know law, and not a determination of a product's safety. For more information, please see our Help Center articles about Prop 65 here.
Does your packing facility handle allergens?
Yes, all of our superfoods are packaged in a facility that also handles common allergens. Our co-packers follow Good Manufacturing Practices, are HACCP certified, and thoroughly sanitize all equipment between every product run with organic, food-grade cleaners. All of our products are inherently gluten-free and are tested to ensure less than 20 parts per million of gluten, in compliance with FDA labeling regulations. We do not use soy, corn, or dairy derivatives in any of our products. Depending on the flavor, our Power Snacks may contain tree nuts and/or peanuts; see ingredient panels for more details.
Do you offer free shipping?
Yes! If your order is shipping within the contiguous U.S. and your product total is $49 or more, after any discounts are applied, a free ground shipping option will be available for you to select at checkout. If your order is below $49, a flat rate of $8.95 will apply for orders shipping within the contiguous U.S. For shipments to Alaska, Hawaii, Puerto Rico and U.S. Territories, please see our
shipping terms and conditions
.
Can I order your products outside of the US?
Sorry, no! At this point, we only ship directly within the U.S. Our products can be shipped internationally via
iHerb