ORGANIC
Superfood+ Berry Blend
Navitas Organics Superfood+ Berry Blend is a powerful mix of nature's most antioxidant-rich berries—acai, goji and blueberry—in a convenient powdered form. Just add to your favorite smoothies and go!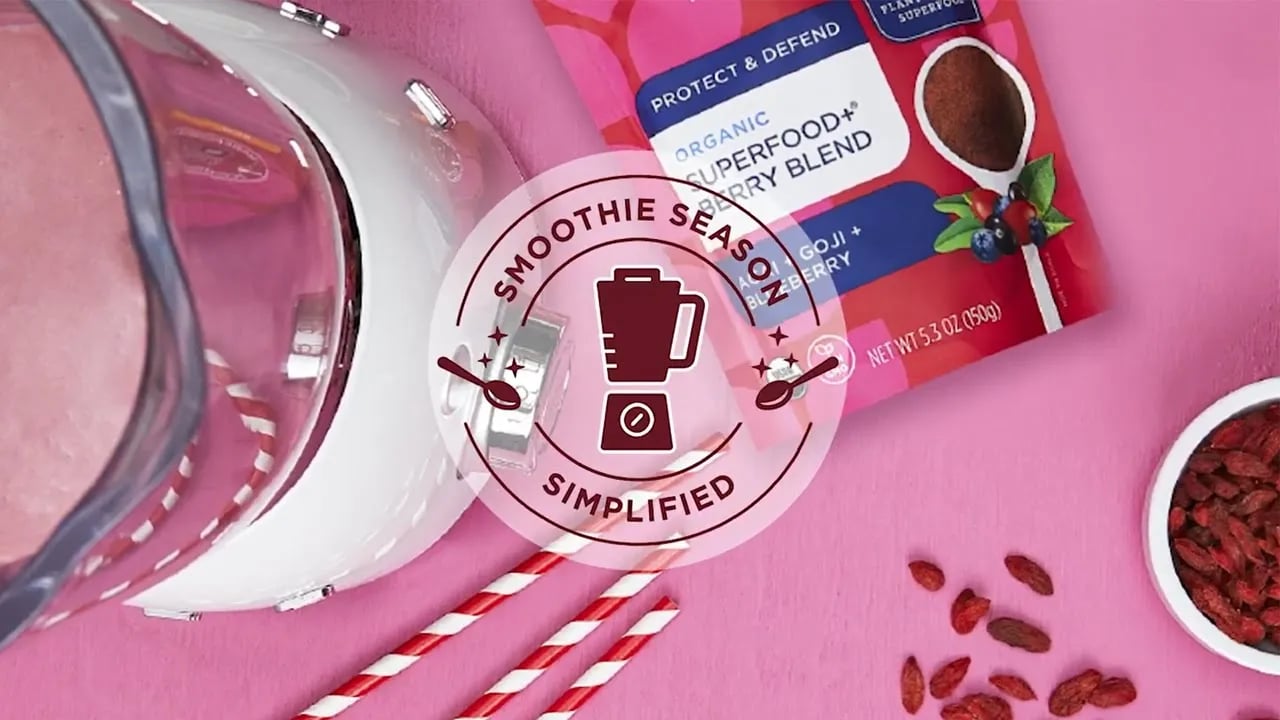 Click to play the video
GOOD THINGS COME IN THREE (INGREDIENTS)
A simple, clean mix of acai, goji and blueberry powders, Navitas Organics Superfood+ Berry Blend provides diverse antioxidant support.
100% organic acai + goji + blueberry powders
Three beloved superfruits that help fight inflammation and oxidative stress
Acai: Brazillian superberry revered for its omega fatty acids & antioxidants
Goji: ancient Chinese medicinal berry and incredible source of vitamin A
Blueberry: fan favorite go-to for antioxidant support
Contains no fillers or additives
See FAQs
Nutrition Facts
Serving Size 1.5 tsp (5g)
Serving Size About 30
Amount per Serving: 20 Calories
% DV
Total Fat
0g
0%
Saturated Fat
0g
0%
Trans Fat
0g
Cholesterol
0mg
0%
Sodium
20mg
1%
Total Carbs
4g
1%
Dietary Fiber
1g
3%
Total Sugar
2g
Includes Added Sugar
0g
0%
Protein
1g
Vitamin D
0mcg
0%
Calcium
3mg
0%
Iron
0mg
0%
Potassium
35mg
0%
Ingredients
Goji powder*, blueberry powder*, acai powder*.
*Organic ingredient.
How to Use
With a bright berry taste, Navitas Organics Superfood+ Berry Blend is easy to add to any smoothie. It's especially delicious paired with cacao, banana, and frozen berries!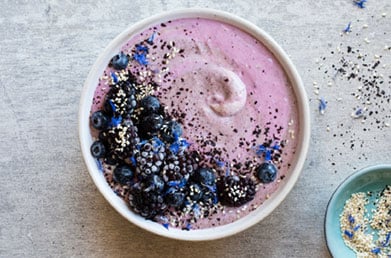 TRY IT IN
Smoothies & Bowls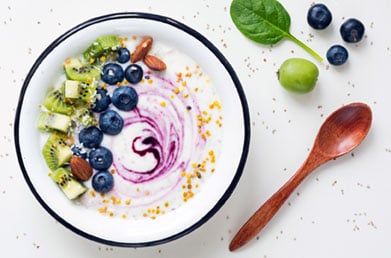 TRY IT IN
Yogurt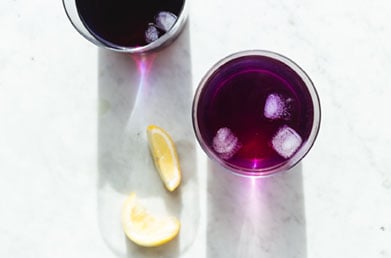 TRY IT IN
Wellness shots
Featured Review
"Love this superfood mix! Super tasty and the color shows how packed it is with antioxidants and polyphenols. Great in smoothies or yogurt, or adding a little sprinkle on cereal. Love Navitas products!"
– Mamo P.
Superfood+ Berry Blend FAQs
How much of each ingredient is in the Berry Blend?
Sorry, the exact ratio of ingredients within our blends is a proprietary recipe. We crafted these ratios with care to increase their nutritional function, maximize their value and minimize the hassle in your morning smoothie routine. The ingredients listed on the back of the bag underneath the nutrition panel will always show the ingredients in descending order of quantity (from most to least).
What does the Berry Blend taste like?
Just like its name! Our 3-ingredient Berry Blend features rich, dark-berry flavors from acai; earthy, savory-sweet flavors from goji; and tart notes of blueberry. This blend is not too sweet—thanks to the low sugar content of the superfood berries—and abounds in antioxidants. We love it paired with mild-mannered fruits like bananas, peaches and pears, or even tucked into sweet treats! See our favorite recipes here. (link to Berry Blend Recipes)
Where are the ingredients for the Berry Blend grown?
All of our ingredients in the Berry Blend are grown organically and sustainably without the use of any chemical pesticides, herbicides or fertilizers. The acai is grown in its native region of Brazil, the goji berries in the Himalayan region of China, and the blueberries in Canada. For more about our sourcing practices, please visit our Superfoods With Purpose page here.
Does your packing facility handle allergens?
Yes, all of our superfoods are packaged in a facility that also handles common allergens. With the exception of cashews, our products do not share the same manufacturing lines as these allergens. However, we are unable to offer an allergen-free guarantee due to the shared facility. All of our products are inherently gluten-free and are tested to ensure less than 20 parts per million of gluten, in compliance with FDA labeling regulations.
Do you offer free shipping?
Yes! If your order is shipping within the contiguous U.S. and your product total is $49 or more, after any discounts are applied, a free ground shipping option will be available for you to select at checkout. If your order is below $49, a flat rate of $8.95 will apply for orders shipping within the contiguous U.S. For shipments to Alaska, Hawaii, Puerto Rico and U.S. Territories, please see our
shipping terms and conditions
.
Can I order your products outside of the US?
Sorry, no! At this point, we only ship directly within the U.S. Our products can be shipped internationally via
iHerb