ORGANIC
Essential Blend Vanilla & Greens
Navitas Organics Vanilla & Greens Essential Blend has your back for everyday nutrition. With plant-based protein, vitamins, minerals, antioxidants, probiotics, and a sweet vanilla taste, add this delicious vanilla and greens protein powder to your favorite smoothies, cereal or yogurt.
SUPER SMOOTHIES START HERE
Navitas Organics Vanilla & Greens Essential Blend is a clean, complete superfood solution with great taste.
Organic protein + superfoods blend
Contains balanced plant-based protein, superfoods, greens, probiotics & digestive enzymes
Great source of protein, fiber, vitamin C, iron, & magnesium
Supports good gut health
Certified organic ingredients
No added sugar; sweetened with monk fruit
Free of dairy, soy and gluten
See FAQs
Nutrition Facts
Serving Size 2 scoops (24g)
Serving Size about 10
Amount per Serving: 100 calories
% DV
Total Fat
1.5g
2%
Saturated Fat
0g
0%
Trans Fat
0g
Cholesterol
0mg
0%
Sodium
200mg
9%
Total Carbs
9g
3%
Dietary Fiber
4g
14%
Total Sugar
3g
Includes Added Sugar
0g
0%
Protein
12g
17%
Vitamin D
0mcg
0%
Calcium
43mg
4%
Iron
5mg
30%
Potassium
152mg
4%
Vitamin C
36mg
40%
Magnesium
53mg
15%
Ingredients
Protein Blend (pea protein*, pumpkin seed protein*, sunflower protein*, golden flax protein*, hemp protein*), Superfood Blend (goji*, pomegranate*, maca*, camu camu*), natural flavor, Greens Blend (wheat grass*, kale*, spinach*, spirulina*), inulin (agave)*, natural vanilla flavor (with vanilla bean extract), guar gum*, acerola cherry extract*, monk fruit extract, salt, Probiotic/Enzyme Blend (B. bifidum, B. breve, B. longum, L acidophilus, L. casei, L. paracasei, L. plantarum, L. rhamnosus, S. thermophilus, Cellulase, Lipase, Amylase, Protease), cinnamon*.
*Organic ingredient.
How to Use
Tasting of sweet vanilla, Navitas Organics Vanilla & Greens Essential Blend is a super simple solution for superfood nutrition. Add to plant-based milk, smoothies, energy bites & more.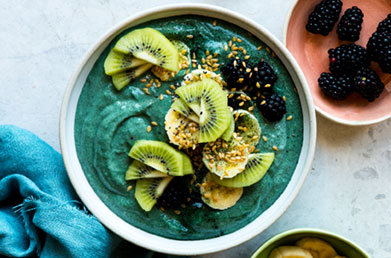 TRY IT IN
Smoothies & Bowls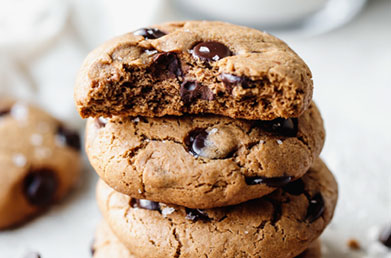 TRY IT IN
Baking & Raw Treats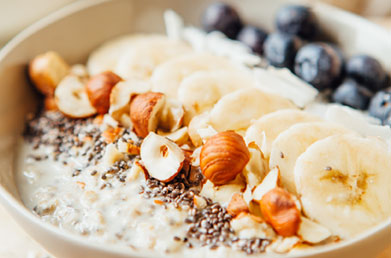 TRY IT IN
Yogurt & Oatmeal
OUR QUALITY SETS US APART
We pride ourselves on making the cleanest, most nutrient-dense products around. Made from organic, minimally processed superfoods and complementary nutritive ingredients, Navitas Organics Essential Blends contain no additives, fillers, isolated nutrients or ingredients you can't pronounce.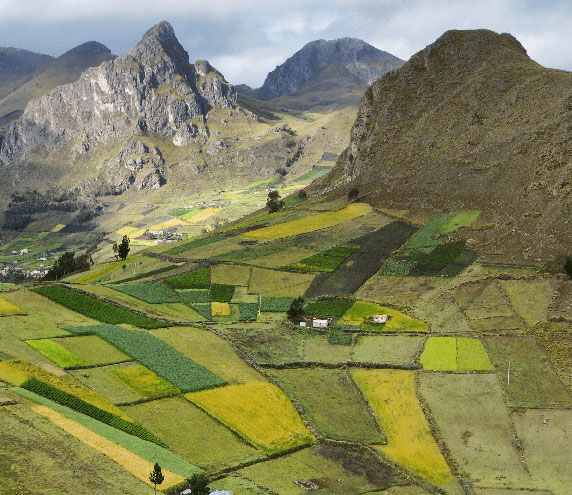 Featured Review
"My favorite Navitas Product! Hands-down my favorite Navitas Organics product, I use it for smoothies in the morning 2 scoops, some organic spinach & 1/2 banana, tsp coconut oil, ice, water, blender and I'm done!"
– Carla C.
Essential Blend Vanilla & Greens FAQs
What's the difference between the Essential Blends and the Superfood+ Blends?
If you're looking for the best greens powder for you, look no further! Our Essential Blends are a one-stop-shop for full-spectrum, plant-based nutrition and include 12 grams of vegan protein, superfoods, leafy greens, probiotics, digestive enzymes and fiber. They're lightly sweetened with monkfruit for delicious flavor with minimal preparation.
Not only does our vegan protein powder provide the necessary nutrients to support your overall health, but it's also soy, gluten and dairy free, making it extremely friendly for those who have intolerances.
Our Superfood+ Blends provide functional nutrition as defined in their names (like Superfood+ Immunity Blend). Add them to any smoothie for an extra dose of targeted nutrients, or combine them with our Essential Blends to check all your wellness boxes!
What are the "natural flavors" in the Essential Blends?
Our natural flavors are extracts from whole, organic foods, like chocolate, vanilla, raspberries and blueberries. Due to FDA regulations we must label them as "natural flavors" on our ingredient panel. All of our natural flavors are gluten-free, non-GMO, MSG-free, and are never treated with any chemical processes. We do not use any artificial flavors in the Essential Blends.
Why is there a warning label on my Essential Blend?
Some of our superfoods fall under CA's Prop 65 labeling requirements. This is due to trace amounts of heavy metals that are naturally occurring in the organic soils in which our superfoods grow. Please note that Prop 65 is a right-to-know law, and not a determination of a product's safety. For more information, please see our Help Center articles about Prop 65 here.
Does your packing facility handle allergens?
Yes, all of our superfoods are packaged in a facility that also handles common allergens. Our co-packers follow Good Manufacturing Practices, are HACCP certified, and thoroughly sanitize all equipment between every product run with organic, food-grade cleaners. All of our products are inherently gluten-free and are tested to ensure less than 20 parts per million of gluten, in compliance with FDA labeling regulations. We do not use soy, corn, or dairy derivatives in any of our products. Depending on the flavor, our Power Snacks may contain tree nuts and/or peanuts; see ingredient panels for more details.
Do you offer free shipping?
Yes! If your order is shipping within the contiguous U.S. and your product total is $49 or more, after any discounts are applied, a free ground shipping option will be available for you to select at checkout. If your order is below $49, a flat rate of $8.95 will apply for orders shipping within the contiguous U.S. For shipments to Alaska, Hawaii, Puerto Rico and U.S. Territories, please see our
shipping terms and conditions
.
Can I order your products outside of the US?
Sorry, no! At this point, we only ship directly within the U.S. Our products can be shipped internationally via
iHerb