ORGANIC
Cacao+ Longevity Blend
Navitas Organics Cacao+ Longevity Blend brings together our premium Cacao Powder and reishi – the "mushroom of immortality" – for a delicious superfood blend that'll give an adaptogenic boost anywhere you use it.
CACAO, MEET REISHI: THE MUSHROOM FOUNTAIN OF YOUTH
Superfood staple cacao joins reishi mushroom for our upgraded Cacao+ Longevity Blend: a cacao powder that supports whole body wellness.
100% organic cacao + reishi powders
Cacao: staple superfood high in antioxidants, minerals, & fiber
Reishi, "mushroom of immortality": adaptogenic mushroom that supports energy, stress response, & immunity
Delicious, mellow cacao flavor with just a touch of earthiness
No added sugar or fillers
See FAQs
Nutrition Facts
Serving Size 2 tbsp (15g)
Serving Size about 15
Amount per Serving: 60 calories
% DV
Total Fat
1.5g
2%
Saturated Fat
1g
5%
Trans Fat
0g
Cholesterol
0mg
0%
Sodium
0mg
0%
Total Carbs
8g
3%
Dietary Fiber
5g
18%
Total Sugar
0g
Includes Added Sugar
0g
0%
Protein
4g
Vitamin D
0mcg
0%
Calcium
122mg
10%
Iron
2mg
10%
Potassium
260mg
6%
Magnesium
89mg
20%
Ingredients
Cacao powder*, reishi mushroom powder* (Ganoderma lucidum*, Ganoderma applanatum*, Ganoderma tsugae*).
*Organic ingredient.
How to Use
Tasting of rich dark chocolate, Navitas Cacao+ Longevity Blend is an ideal 1:1 swap anywhere you would use unsweetened cocoa powder.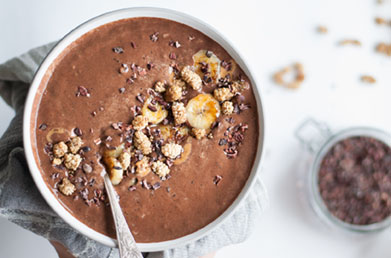 TRY IT IN
Smoothies & Bowls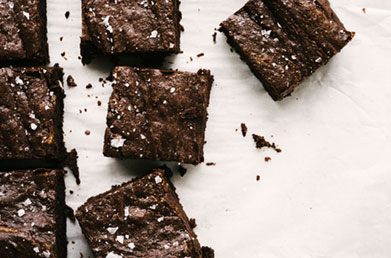 TRY IT IN
Baking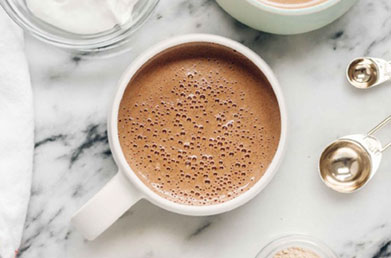 TRY IT IN
Hot Cocoa
Featured Review
I've been using Navitas Cacao with reishi for some time now in place of coffee in the morning or as a treat in the evening. I love the flavor and the ease of use with reishi blended into it already.I froth up some homemade nut mylk for the perfect, comforting, hot beverage.
– Tanya S.
Cacao+ Longevity Blend FAQs
Why is it called Cacao+ Longevity?
Our Cacao+ Blends combine our premium quality cacao powder with additional superfood ingredients to increase the flavor and nutrition in your favorite chocolate recipes! Our Cacao+ Longevity blend includes three different reishi mushroom species noted for their immune-boosting, focus-supporting, and anti-inflammatory effects. Reishi has a subtle, earthy flavor that perfectly complements rich cacao
What is the ratio of the ingredients?
Sorry, the exact ratio of ingredients within our blends is a proprietary recipe. We crafted these ratios with care to increase their nutritional function, maximize their value and minimize the hassle in your morning smoothie routine. The ingredients listed on the back of the bag underneath the nutrition panel will always show the ingredients in descending order of quantity (from most to least).
Is your Cacao+ Longevity tested for heavy metals?
Yes, all of our products are tested by third party, independent labs for heavy metals, microbials, and nutritional values. Trace amounts of cadmium and lead are inherent to virtually all minimally processed cacao and we are confident in the quality and safety of our product. Please visit our Help Center for further details
Why is there a warning label on my Cacao+ Longevity
Some of our superfoods fall under CA's Prop 65 labeling requirements. This is due to trace amounts of heavy metals that are naturally occurring in the organic soils in which our superfoods grow. Please note that Prop 65 is a right-to-know law, and not a determination of a product's safety. For more information, please see our Help Center articles about Prop 65 here.
Does your packing facility handle allergens?
Yes, all of our superfoods are packaged in a facility that also handles common allergens. With the exception of cashews, our products do not share the same manufacturing lines as these allergens. However, we are unable to offer an allergen-free guarantee due to the shared facility. All of our products are inherently gluten-free and are tested to ensure less than 20 parts per million of gluten, in compliance with FDA labeling regulations.
Do you offer free shipping?
Yes! If your order is shipping within the contiguous U.S. and your product total is $49 or more, after any discounts are applied, a free ground shipping option will be available for you to select at checkout. If your order is below $49, a flat rate of $8.95 will apply for orders shipping within the contiguous U.S. For shipments to Alaska, Hawaii, Puerto Rico and U.S. Territories, please see our
shipping terms and conditions
.
Can I order your products outside of the US?
Sorry, no! At this point, we only ship directly within the U.S. Our products can be shipped internationally via
iHerb